We Connect Children to the Best Tutors and Academic Coaches for Real-time, Personalized Learning
Our Academic Coaching empowers students to:
Online Tutoring
Our online tutoring programmes connect tutors and students for personalized, interactive tutoring experiences ON-DEMAND!
Our Testimonials
Why Choose Spark Education?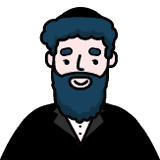 Orian K
Spark provides an atmosphere for a different kind of learning and gives my kids opportunities to express themselves in ways that aren't available to them in the traditional classroom/school environment. One of my children gets bored easily and enjoys learning different things. The fact that looks forward to Spark every week is testimony to the fact that she's being challenged in ways that allow her to tap into her creative juices.
Book a FREE Consultation
Still not sure if Spark is right for you?
Book a free 15 minute chat to see what's right for your family.
No commitment, pressure or obligation.